Potatosotto is an intriguing interweaving of the economy of potatoes with the texture of risotto. Who would think that Russets could be made to come out like the traditional Italian rice dish? Once the potatoes are cut into the appropriate size and shape, sous vide processing can really create an uncanny  resemblance. This fusion dish is actually showing up on menus in Italy, notorious for being very cautious about altering culinary tradition.
There is a raison d'etre for potatosotto. For one thing, risotto is expensive, and potatoes are cheap. In restaurants, potato dishes are more popular than risotto dishes. Potatosotto can be described as sort of like scalloped potatoes, or au gratin potatoes, except the potatoes are chopped up small. Not everybody likes risotto. Who doesn't like potatoes?  People complain that risotto is difficult to make, which it can be. Potatosotto is easy to make, especially if you insert a sous vide process. It can be stored, unlike cooked risotto. It makes sense. Because of the method used, the potatoes retain some texture, and don't dissolve into mashed potatoes they way they do in soups and other dishes.
Cheese Melts.
You can make it with cheese, or without cheese, just like risotto. You can put cream in it or not, just like risotto. Potatosotto is always authentic, because it has no tradition. Potatosotto reminds just because something has never been done before, it can still be easy to imagine and enjoy. In a few years, potatosotto could easily appear in fast food restaurants and in the frozen food section.
I've been developing recipes for risotto using both Russet and red (new) potatoes, and it seems that the potatoes are interchangeable, which they usually aren't in most recipes. I tried a bunch of different models to prove  that the method would have to be a little different between the two basic kinds of potatoes, but I failed, which is a good thing. That means we only have to remember one method.
For cooks and chefs who have access to a Buffalo Chopper, this dish can be mass produced in individual portions, which is unthinkable for the traditional risotto model. That's actually where I got the idea. Long ago, I worked in a French Restaurant with a Swiss chef in the SF bay area. We were open for dinner only, five days a week, and we had the same soup every day. We made Potato Leek soup in 50 gallon batches, and it was so popular, we sold it to go. People really loved it. 50 gallons of soup took about 9 gallons of chopped potatoes, and we used buckets to measure, not scales.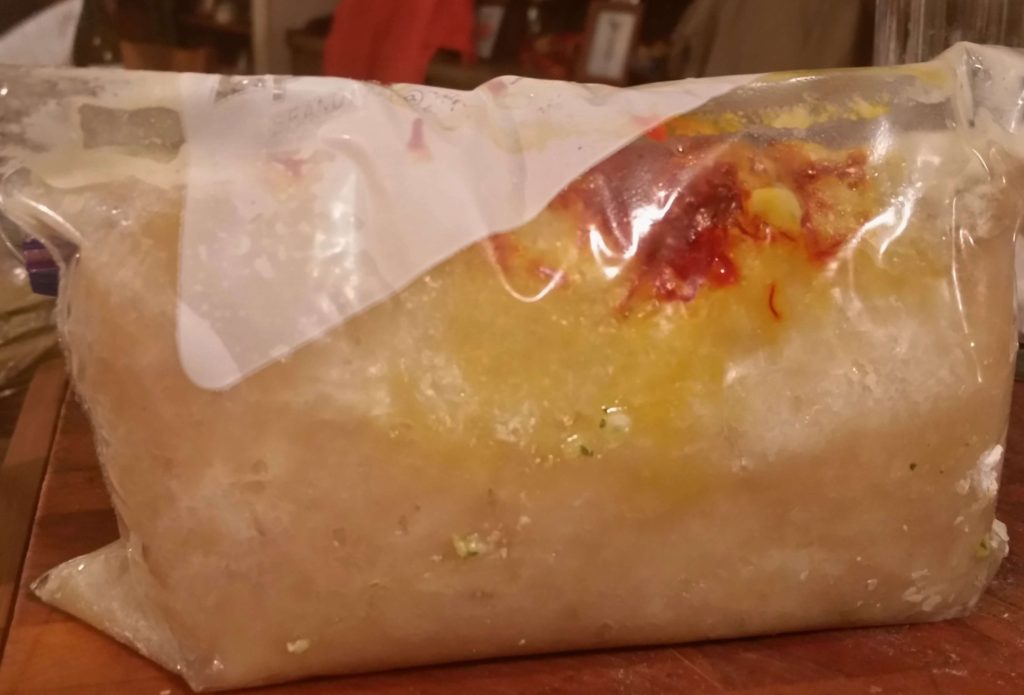 After 20 minutes in the bath, you get this.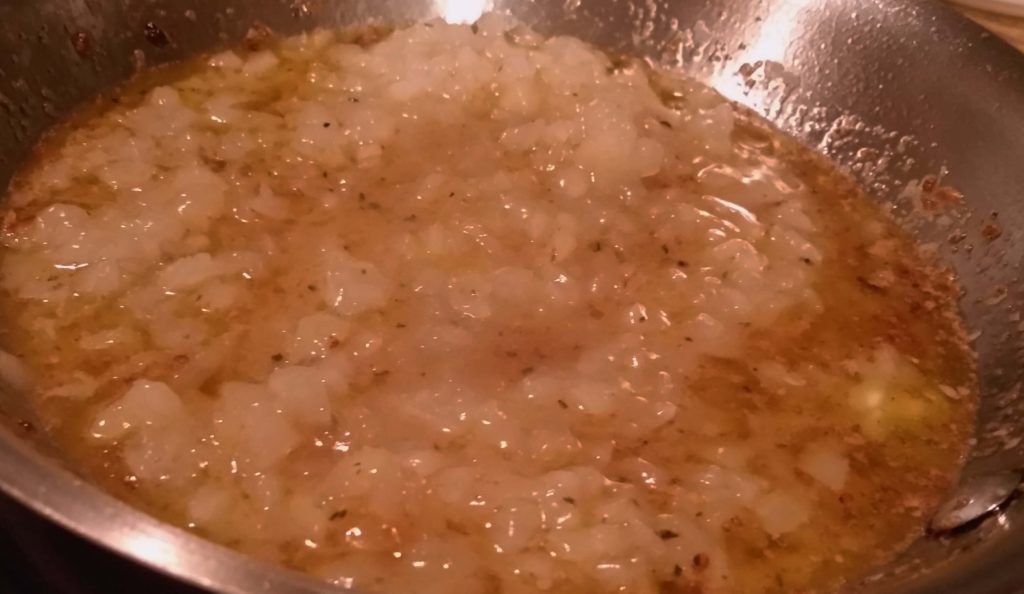 Even at this stage, right out of the bag, it looks a lot like risotto.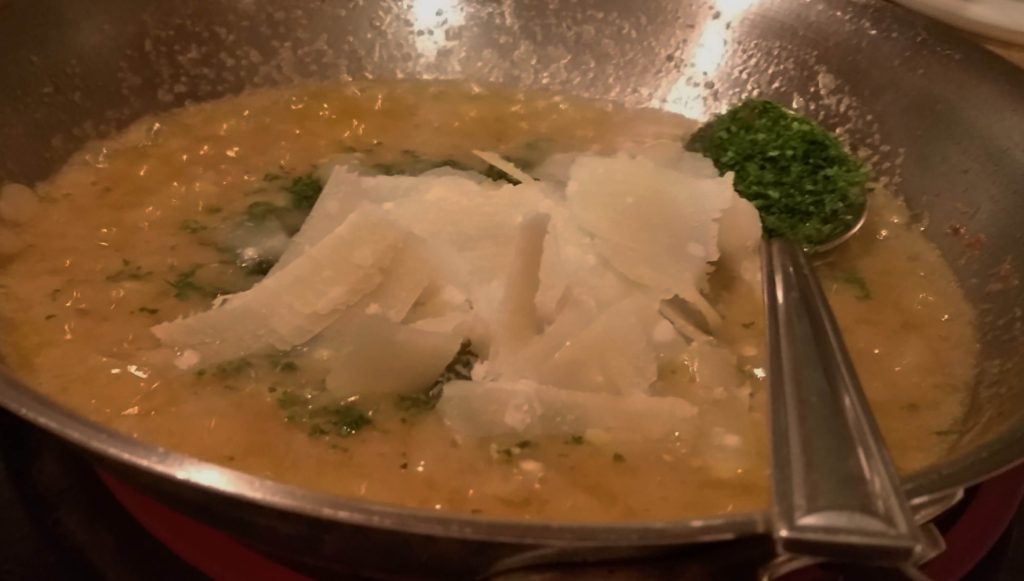 The actually finishing procedure is very similar in both dishes.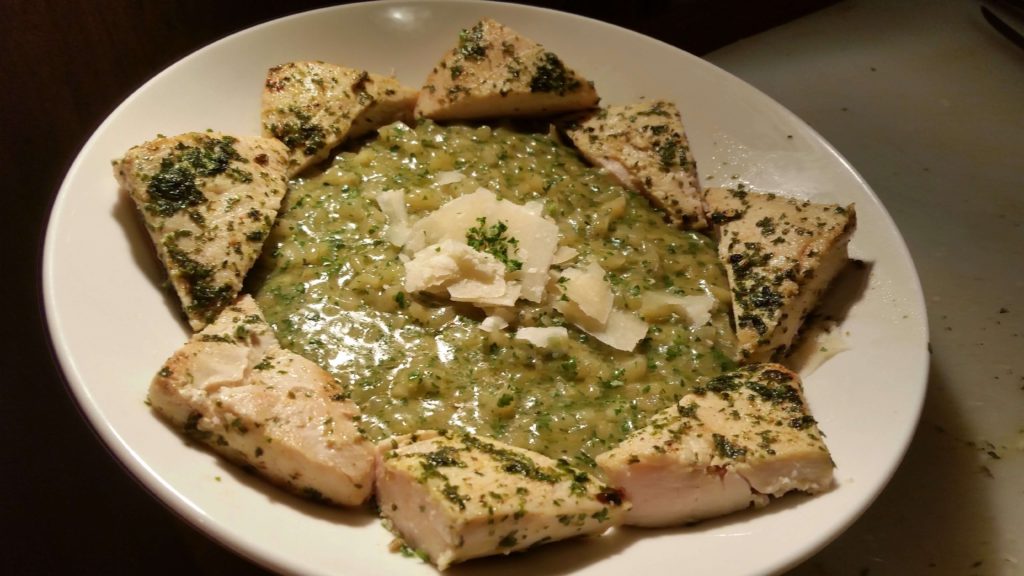 Here's my parsleyed creamy version with sautéed SV chicken breast.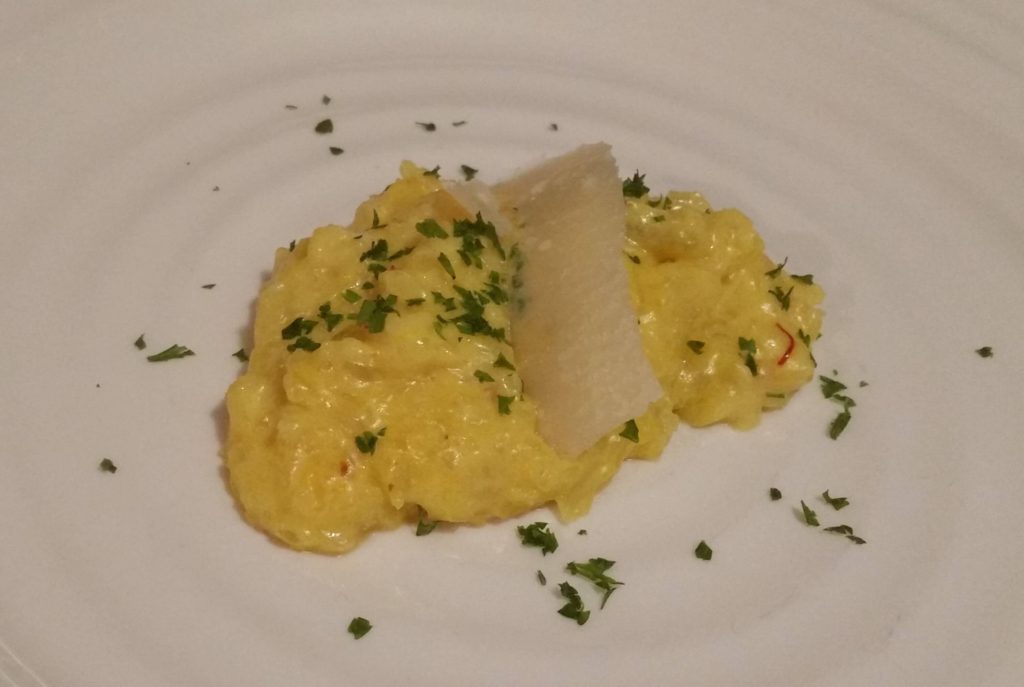 With a little bit of cream and saffron. Very versatile.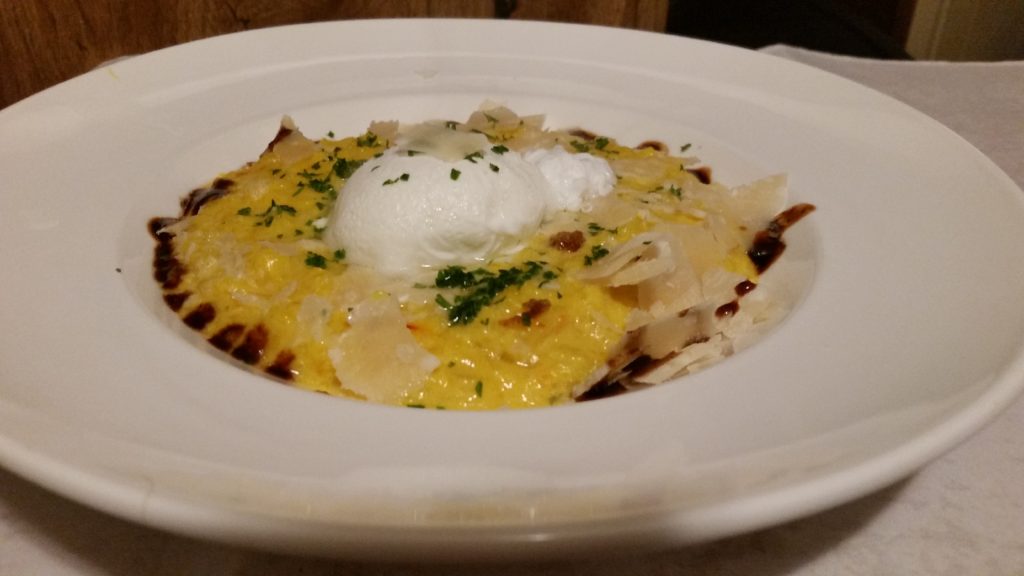 Next day's breakfast, the saffron potatosoto with a poached egg and some balsamic syrup.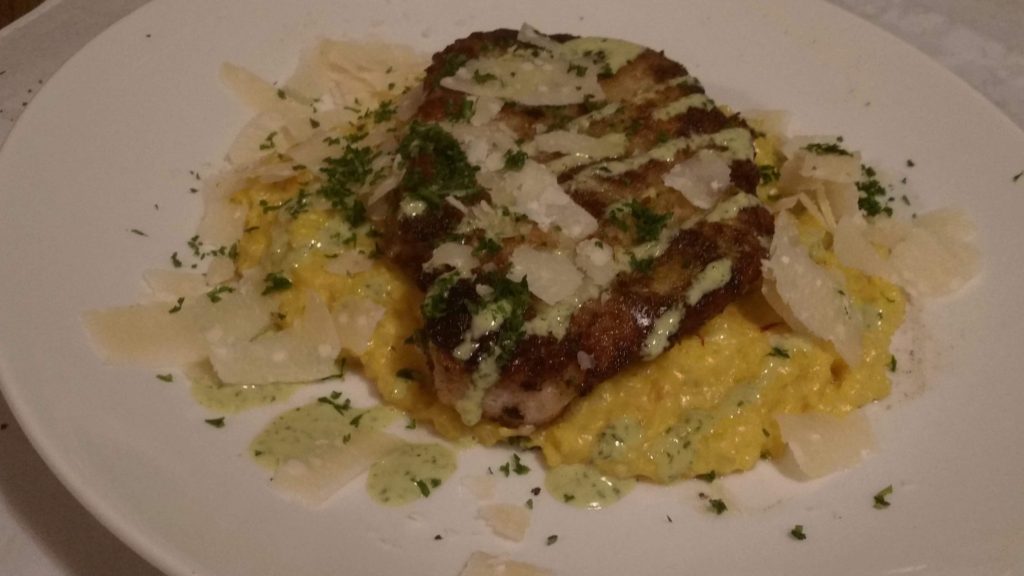 Chicken Fried Sous Vide Pork Loin with saffron potatosotto.
  With saffron and sous vide leeks.
The leeks benefit from the Sous Vide processing as well.
Drizzling with a little Balsamic syrup adds some pop.